Testimonials
Click the box below for the latest reviews!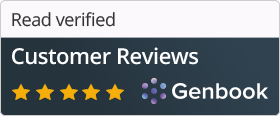 Ruth, my daughter, Tanya, in China, wrote:  "Dad, I have the same problem as you with plantar fascitis in my right foot.  Try reflexology, it is working for me."  So I did try it with Ruth and it did relieve my pain with was months in duration.  I am a believer.  Thank you Ruth. 
George N
---
Reflexology is like a natural Valium.
Owner of Hair, Skincare and Massage School, St. Pete, FL
---
I called Ruth for a Reflexology after seeing her speak at a free seminar at www.naturesfoodpatch.com in Clearwater. She is extremely knowledgeable on the subject and the service was outstanding. I have recommended her to a friend.
Valarie, Retired School Teacher
---
"Ruth, you rock the tootsies"!
Melanie Neumann, owner of www.tampabaymassagetherapy.com
---
"I feel amazing"! The best part is that I do not feel "beat up" like I have with past massages!
Hilary, owner of Nail Call Tampa Bay Area Mobile Nail Salon
727-328-4619
---
Ruth, my feet are "humming".
C.J.
Retired music producer
---
I am a cancer survivor. After my recent chemotherapy, I got a full body massage. I reacted badly because of the toxins that had built up in my system. I talked to my doctor and he suggested Reflexology because the whole body is related to the feet. Even my acupuncturist said the same thing. During the foot session I could feel my neck and shoulder relaxing. I work at a computer and this is where I hurt most. I felt so relaxed and happy after my session with Ruth. I will see her twice a week to regain my health.
Marylin
Pinellas County Jail
---
I love having Ruth come to my house to give me a monthy massage. It is so wonderful to have this service at home at such a reasonable price! I recommended her to my parents who are 89 and 90 yr.s old. They love Ruth's services too!
Ginnie and Bill
Retired
---
Ruth, I feel like you "freed my toes"!
Local mom from Largo.FL
---
I didn't realize how heavy my feet were until the Reflexology was over. My feet felt almost weightless. My whole body is relaxed and I am in a calm, blissful state. I especially loved Ruth coming to me. It is so much easier to allocate time for a massage when I don't have to include travel time.
Billie Jo Grassinger Owner of www.tampabaynaturalhealth.com
---
I have many health conditions, but the one that is bothering me the most right now is the pain in my feet. I have neuropathy caused by nerve damage following several back surgeries. My wife and I have been considering Reflexology, but had trouble finding a practioner in the area. We saw Ruth's ad in our community paper. Following my 1 hour session, I stood on my feet and was happy to say I felt pain relief. I could stand on my feet without my cane. I am very happy with the results from my first Reflexology with Ruth. I will have my next session in two weeks.
A.M. Retired Real Estate Insurance Agent
---
This was my first massage in 3 years. I had been having trouble with my neck and after the massage it feels better and no so tight. It feels good! Ruth is very professional.
C.M. Resident Top of the World Clearwater, FL
---
I so enjoyed that much needed massage last week! You are so amazing I always leave saying "thank God for Ruth"!
Julia Zammito IPFA Certified Personal Trainer and Weight Loss Specialist
National Fitness and Figure Champion and Owner of www.totalbodyresults.com
www.pinellasbootcamps.com
---
That was the best massage I have ever had!
R.W. Mona Vie Entrepenuer
---
Ruth, you saved me! Thanks! Your precise touch took away my horrific muscles spasms and for that I am ever grateful!
L.T. Pinellas County Middle School Teacher
---
I have long term problems with my back and neck and Ruth has been a godsend in helping to remediate these problems. She is very knowledgeable (a big plus) about the anatomy and the interconnections of muscles in our body. She is excellent at Massage Therapy. I would be lost without my monthy visit.
J.C. Largo, FL
---
Ruth, WOW is all I can say! I woke up feeling great and was in no rush to take my pain medication. In fact, I lasted till 10am before I needed to take it. After one visit from you, I am looking forward to the next time. I am sure your ears are ringing. I talked about my reflexology session with you all day. My mom may be calling you for herself and my grandfather.
M.E. Cafe Owner, Tampa, FL
---
I can't believe how much better my neck feels after just 10 minutes! You arrived at my office, I took a quick break and sat in your comfy massage chair fully clothed. After my seated chair massage I felt relaxed and the pain in my neck was almost gone! I will be calling you to come to the house to work on me and my husband.
L.N. Physical Therapist Director, Clearwater, FL
---
This is my second pregnancy. I own my own business, have an older child and to top that off, my husband and I are in the middle of a re-model on our home! My back and neck hurt just being 8 months pregnant, and painting and bending only makes it worse. I love my pregnancy massages with Ruth. Every two weeks she puts me back together again with her nuturing and healing touch.
E.G. Boat Sales, Largo, FL
---
Today I had my first massage ever. I am 86 years old. My eldercare massage was an absolute delight! Ruth is gentle and professional. She made me feel very comfortable. I feel marvelous!
E.F. Greatgrandmother visiting from Illinois
---
My neck feels 100% better today after a one hour deep tissue massage with Ruth. I am on the computer a lot and I work with children, so I carry all my stress there. I look forward to seeing you again!
C.H. Visitor from Boston
---
Ruth handed me a card in the parking lot of the Dunedin Library. I called her because I had never tried Reflexology or Massage. I really did not know what to expect. She arrived on time with a big friendly smile on her face. She asked me to lie on my back on her cozy massage table, but I could not do it because of the dreadful pain in my low back. She asked me to turn to my side and started working away. She did the same massage and stretching treatment to both sides and in 20 minutes I could lie on my back in comfort! Then I got my "treat for my feet". A foot scrub, hot towels, reflexology and an aromatherapy massage. Wow, I feel good! I scheduled another appointment for next month. I will be telling my friends to call Ruth.
P.Q. Resident of The Top of the World
---
I am a runner. I have had a pain in the side of my leg for the past 7 months. I had a massage with Ruth. She went right to the area that was bothering me. It hurt good as she worked on the muscle, but I knew she was helping me. After the session, I got dressed and put my leg in the position that has been hurting for too long. I was amazed that the pain was completely gone! Call Ruth, you won't regret it!
M. S. Stay at home mom